Who We Are
We are an Episcopal parish church in the Diocese of Virginia, and members of the Anglican Communion in the United States, which is part of the third largest group of Christians in the world. We follow the teachings of Jesus Christ and have a legacy of welcome, inclusion, generosity, and compassion. We believe that God loves us the way we are.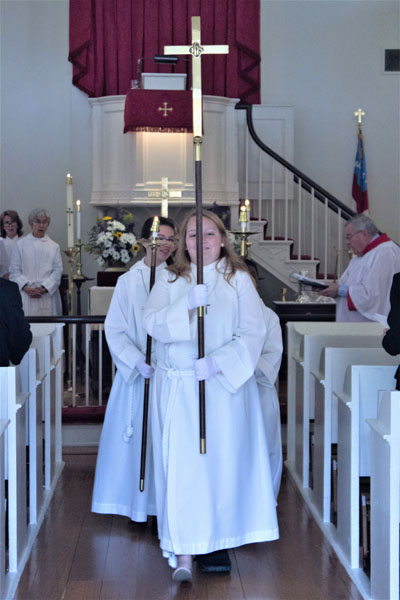 Our Beliefs & Values
We believe in Jesus Christ, whose life, death, and resurrection is transforming the world. As Episcopalians, we believe in a loving, and life-giving God: Father, Son, and Holy Spirit.
Our Mission
Our mission is to proclaim the good news of Jesus Christ.
Our Values
We welcome all.
We seek to serve others in love.
We value the tenants of the Episcopal Church – Scripture, Tradition, and Reason.
We proclaim Christ through worship, outreach, education, word, and deed.
We honor the gifts and talents of all.
We strive to connect with the wider community.
We endeavor to build the Body of Christ in this place.
This captures who we are and the common bond we share in Jesus Christ our Lord.
Welcome Statement
We can't emphasize this enough. St. Paul's Church welcomes you regardless of race, tradition, orientation, or expression. We are accessible and we prioritize comfort, hospitality, and accessibility.
How to Connect with Us
We would love to welcome you into the fellowship of Christ's Church. Please contact us and let us know how we can welcome you into our community.