The James Madison Garden Club
The James Madison Garden Club was organized in 1974 by about 30 members interested in improving their personal gardens, learning more about horticulture and gardening, and committed to community service. This club has sustained and flourished, growing to more than fifty members. The current membership now includes a number of Master Gardeners, others striving to grow beautiful home gardens, and many who simply love gardening and being with those of like mind.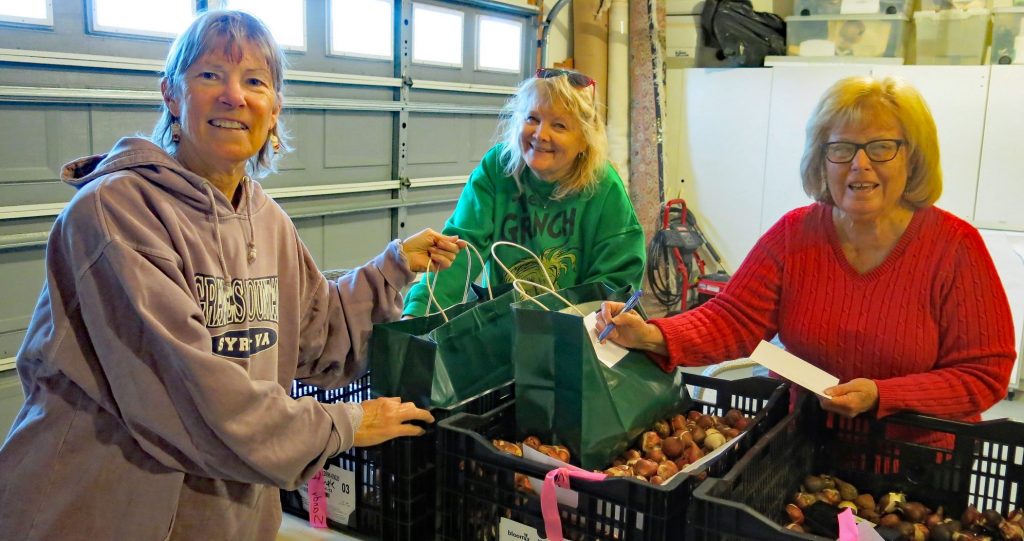 Named for the former King George native, originator of much of the constitutional language and U.S. President, James Madison, the organization continues its tradition of a casual balance of learning, sharing and serving, in a friendly and welcoming atmosphere. A "Green Thumb" is not required, only an interest in having fun with others who share both an interest in gardening and in local philanthropic causes related to plants and the outdoors.
Meetings are held on the third Tuesday of the month at St. Paul's Episcopal Church at 10:00 a.m. (alternating between business meetings and educational programs) or outings to both historic and emerging gardens and horticulture sites. We all share the spirit of this organization by welcoming those who enjoy gardening and aspire to learn and share the nature and techniques of growing things.
What does JMGC do?
Educational progams
Philanthopy grants
Historic home & garden tours
Community projects
and so much more!
Everyone is welcome to join us!
Find us on:
FACEBOOK: James Madison Garden Club
EMAIL: jmgardenclub.kg@gmail.com
MAILING ADDRESS: PO Box 15